Adding an extra bedroom to your home is a huge win, both in value and in quality of life. When the Tolanis worked with Kaja to buy their condo, she presented them options on how to successfully repurpose otherwise "wasted" space to create both value and function.
With a baby on the way, they went for it and decided to create a nursery. "I was eight months pregnant, so I wanted the construction done before the baby, and it was finished in three weeks. I think Kaja's connections and experience really helped."
The extra room is now a dual-purpose guest bedroom and nursery. The space was meticulously planned, down to the type of glass used in the French doors, and has been an incredibly useful, multipurpose space in their home.
Still, they were wanting for more storage, a familiar struggle for us all. Another option Kaja showed them was units that extended their storage by converting the lofted ceilings and building taller closets. "It was worth the effort, our Christmas tree is up there!"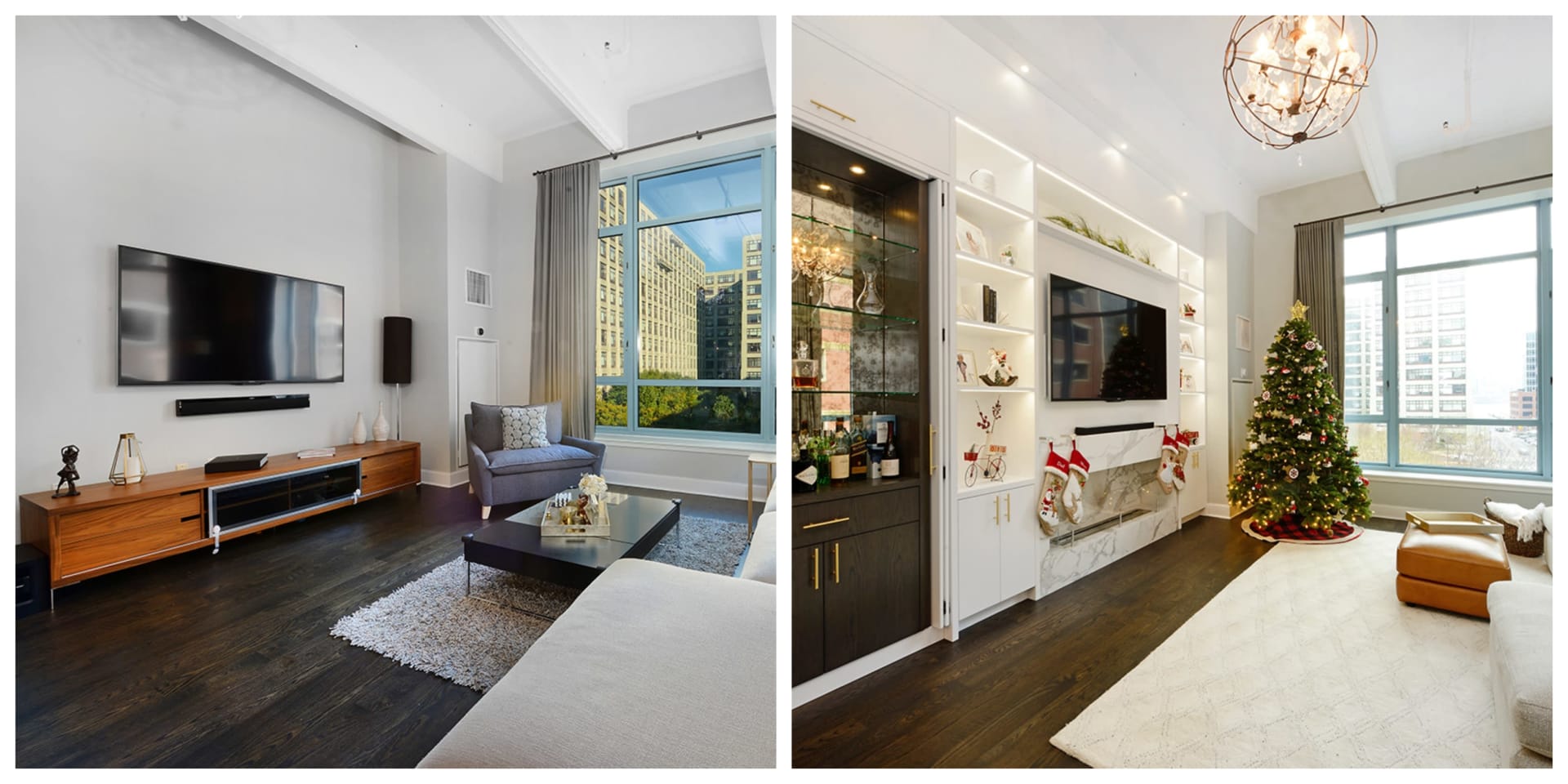 Nichole was experiencing Pinterest overload and felt a little lost trying to find her personal style in a wave of social media.
Nichole kept in touch with Kaja, constantly bouncing ideas off of her and planning new projects. Now with two kids, rather than moving, she wanted help making their condo feel more like a home. Nichole was experiencing Pinterest overload, and felt a little lost trying to find her personal style in a wave of social media. Kaja stepped in and focused the plan with a vision board so the Tolanis could stay true to their personal aesthetic.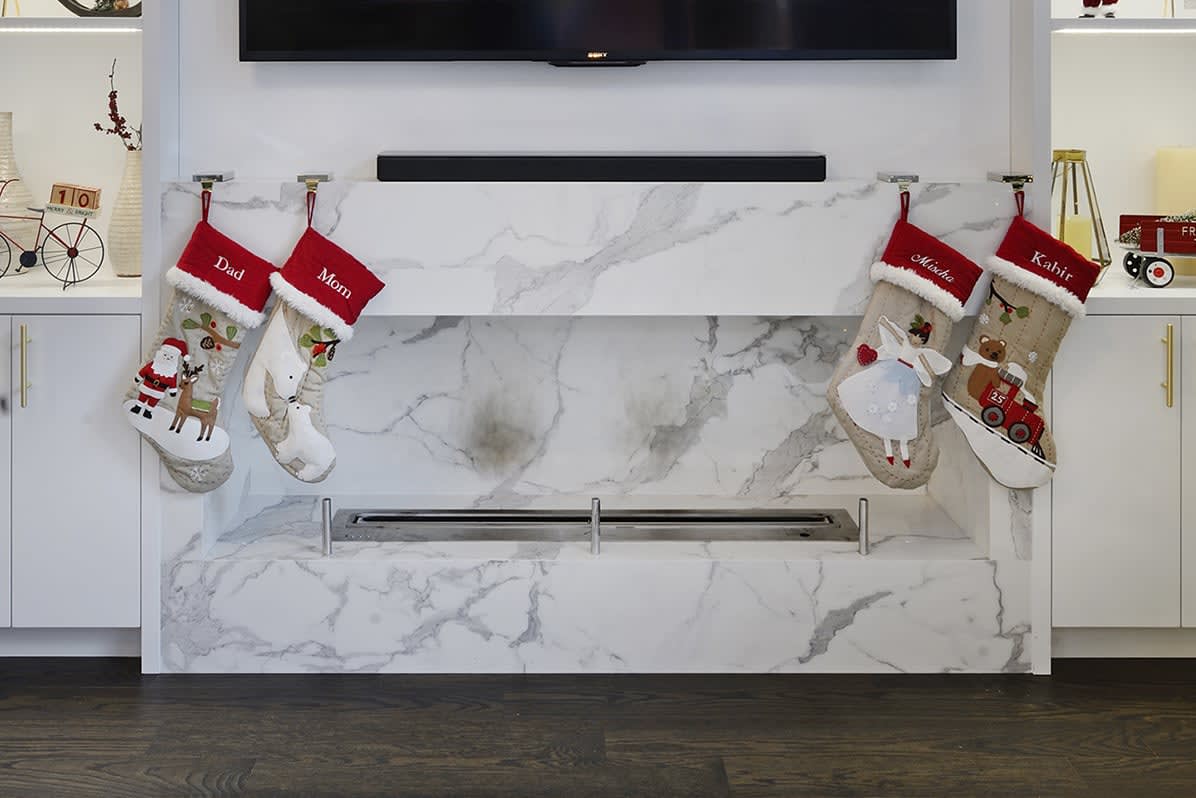 The first big change was the addition of an ethanol fireplace. Kaja helped them find a solution that was both high-end looking and totally child-proof. With modern touches like safety glass that reaches halfway up the fireplace, nixing a child head-busting hearth, and resilient, low maintenance porcelain instead of marble, it's a family favorite without any close calls.
The kid friendly features are great, but more importantly, the fireplace has a built in bar for mom and dad. The shelving included takes advantage of the high ceilings, adding much needed extra storage. But Nichole says her favorite feature is the gold hardware. She and her husband went back and forth, but Kaja encouraged them to go for it. The result was so lux and modern they decided to do the same for their kitchen.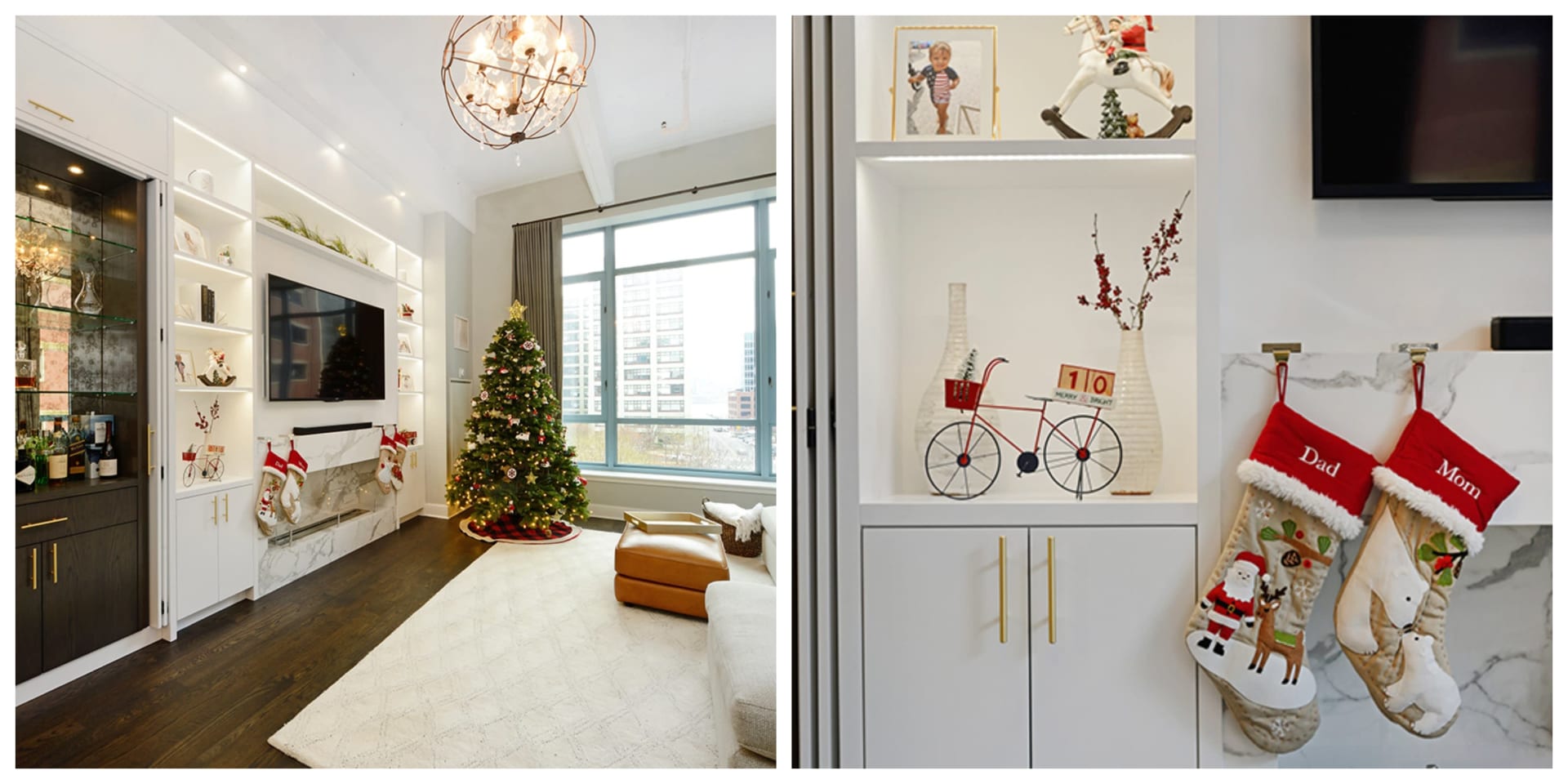 In the kitchen, again longing for the luxury of marble, Kaja instead suggested recycled glass counters. With children especially, porous marble would have been the wrong call. Ultimately, the glass counters are a modern and unique touch that the Tolanis loved.
Kaja helped Nichole stick with a cream color palate, and rather than introducing busy patterns, she added warmth to the space with textures like lambskin and a camel ottoman, which beautifully ties in with the kitchen bar stools. They added a little color with Nichole's weekly "flowers for me" haul from Trader Joe's. The result is a harmonious blend of earth tones and an organic feeling color story.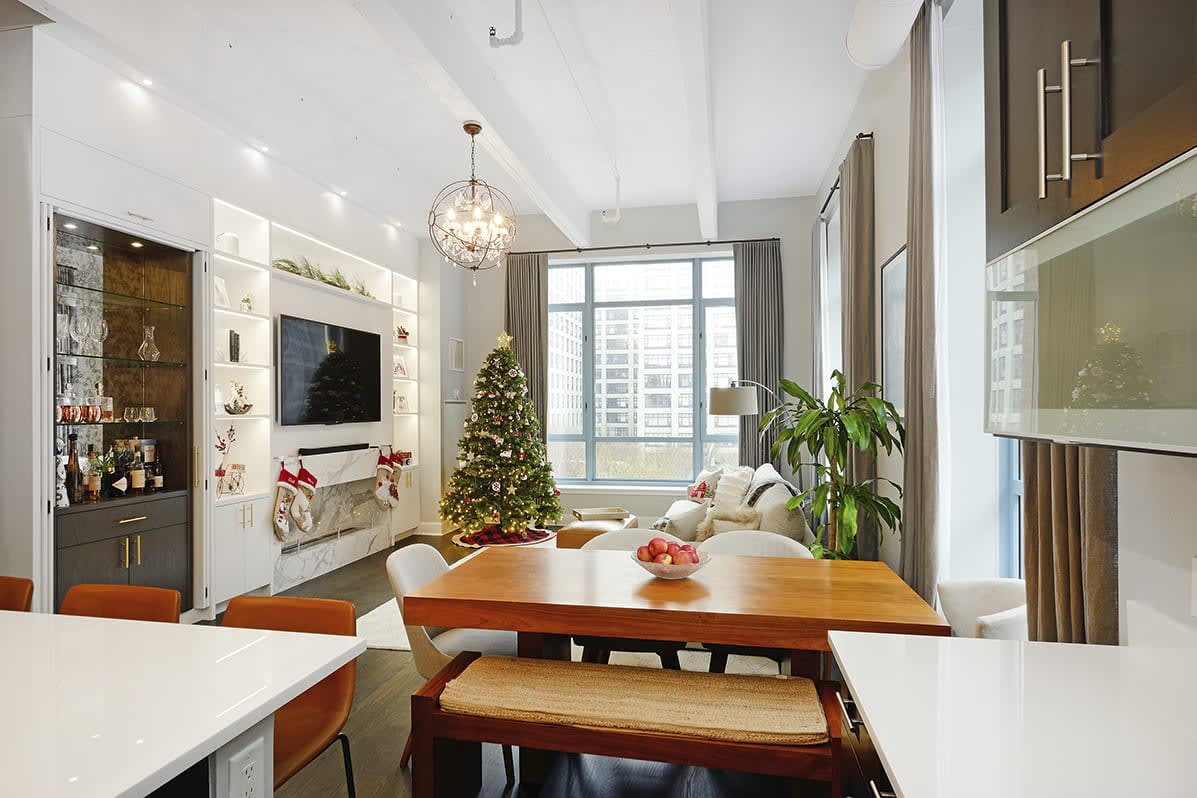 "I had gone through so many different pillows and rugs, I felt like there were so many different styles competing for my attention, she really sorted through all that noise and helped me find what was right for our space."
Desire to add more equity to your home? See more of Kaja's Real Estate
here
.