We talked to Erica Ann, Instagram design influencer and creator of HomebokenStyle about her home buying and renovation journey that inspired her to reach out and connect to other design junkies. She says after she finished updating her home, "I started the page because during renovations I found it super helpful to connect with local homeowners in town. I wanted to show people that just because your apartment isn't a long-term place, you can still make it your own and not be afraid to DIY it.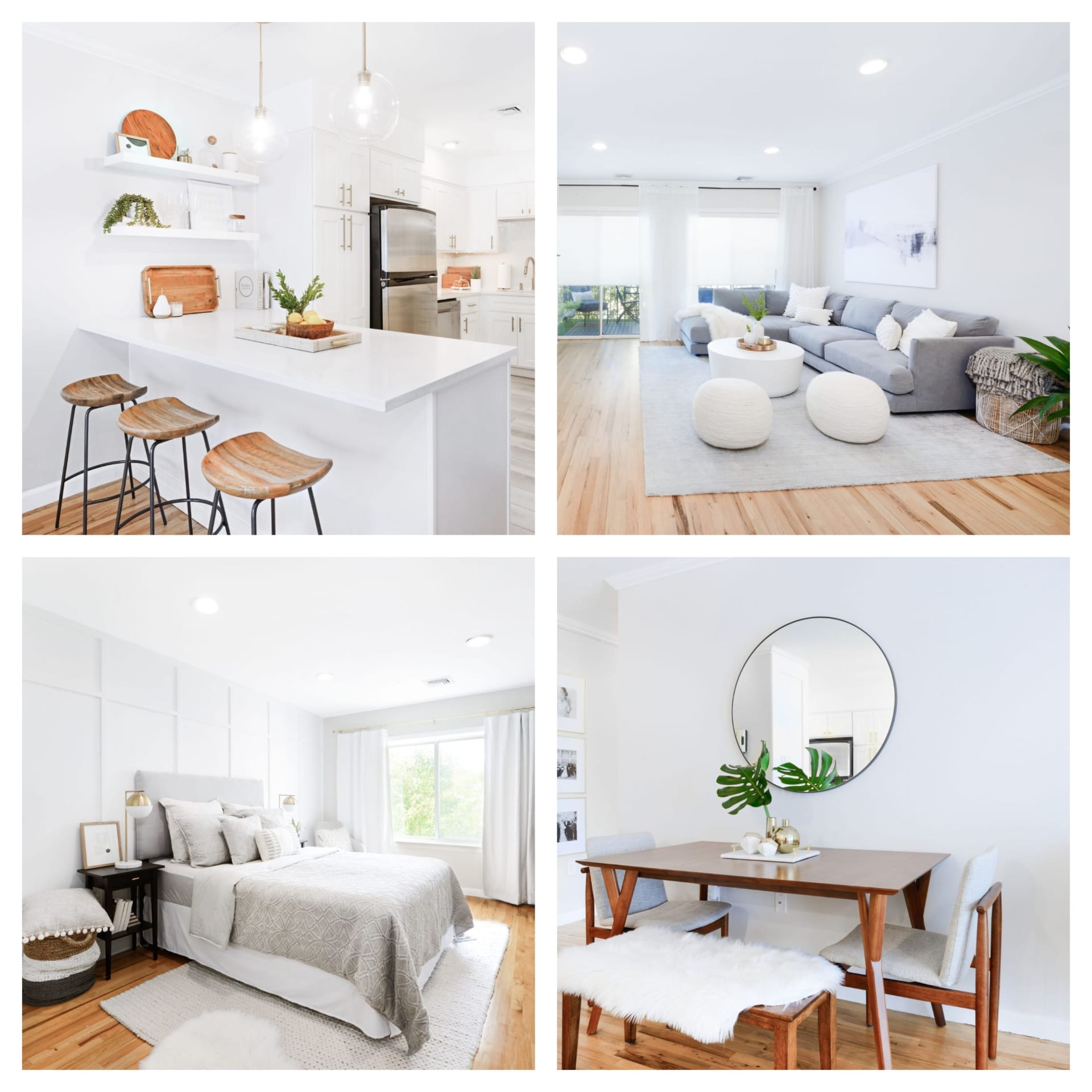 She was looking for a large space with character and found a place with some promise. "It was a big empty square, a blank slate that we could do things with." Erica works in finance, and isn't a designer by trade, but didn't let that intimidate her from the project. She started with a lot of Instagram and Pinterest scrolling for ideas.
"I always had a creative side. I always made my own invitations and cards and worked in the garage with my dad growing up working with his tools." It wasn't until Erica challenged herself with her home design projects that she saw what was possible. She wants other women to feel inspired and empowered to make their home, temporary or not, a space that they love, and not to be intimidated by power tools!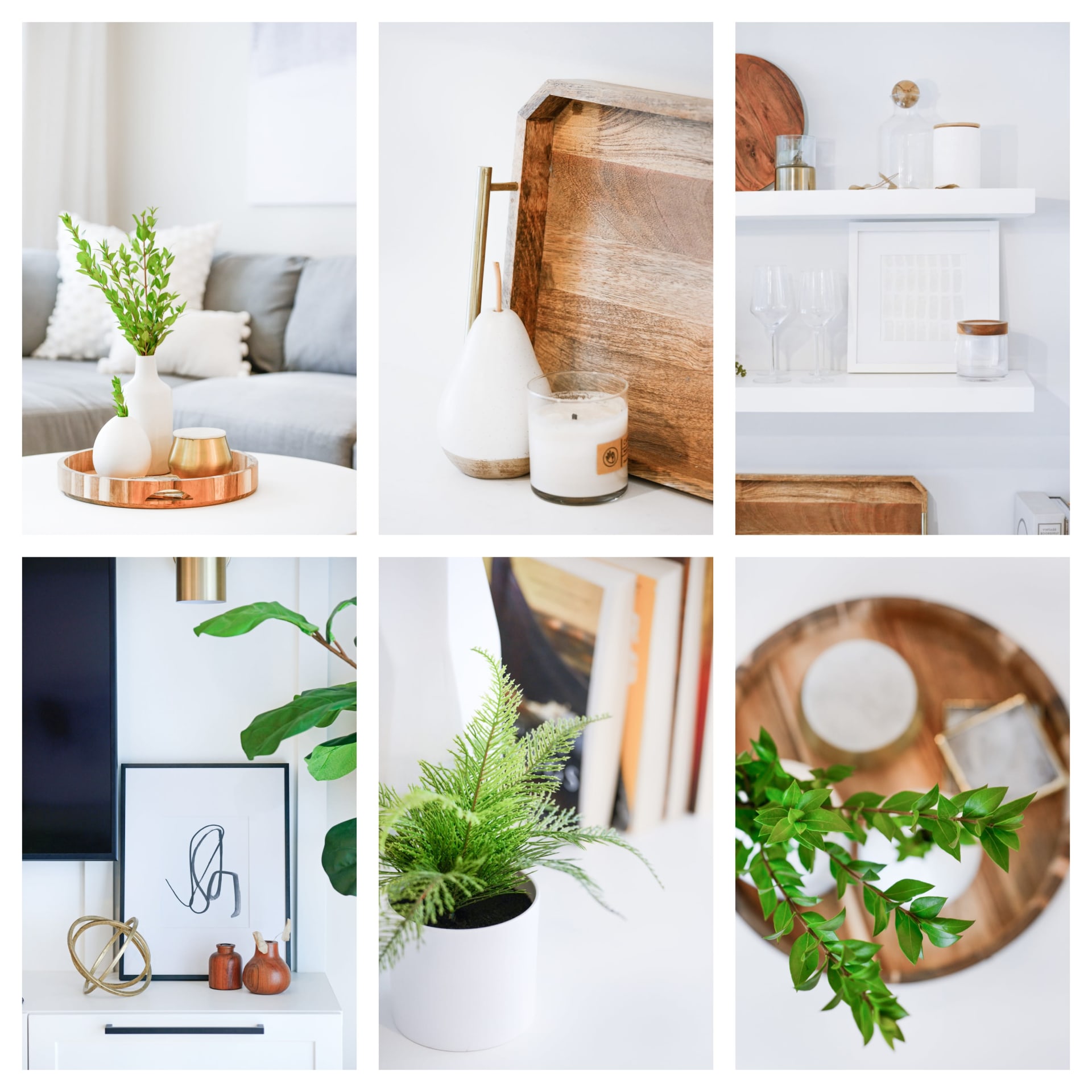 Erica walked us through the process of her home's amazing transformation. One standout is the TV wall, a DIY focal point that's serving style and function. She used the company
Semihandmade
, they create fronts for
IKEA products
. She wanted something unique but practical, so the unit includes storage, the bottom four pieces are actually an IKEA Besta unit bolted to the wall.
The home was in need of a low-cost kitchen renovation. Erica toyed with the idea of painted cabinets but decided that the end results and potential resale value would be worth hiring a contractor to demo and install new cabinetry. The enclosed walls and an island outside of the kitchen meant a major change would pay off.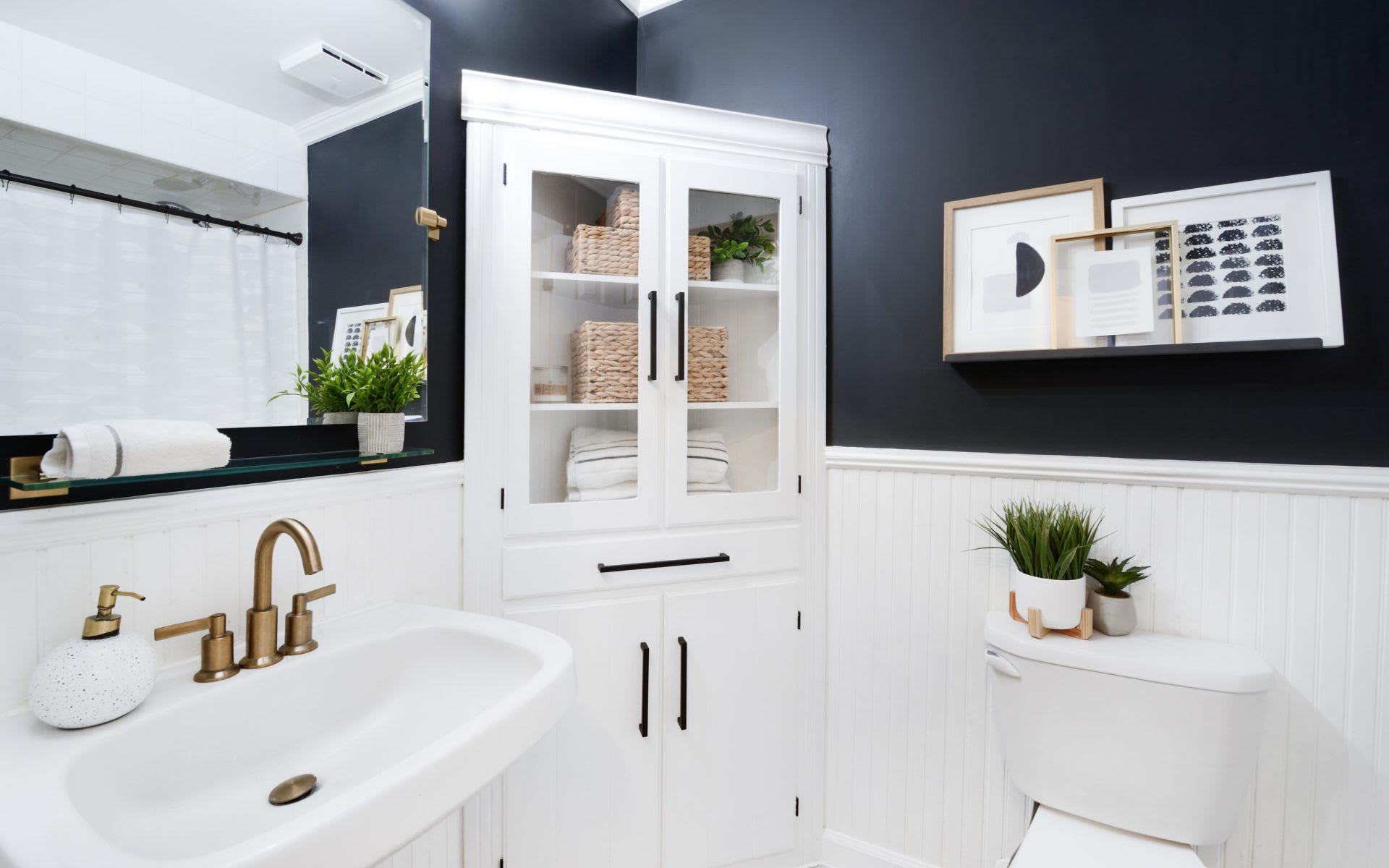 I think that when people know they're not staying long-term, they don't want to do major renovations. I say embrace it and make it the way you want it.
She made smart cost-saving decisions like opening it up and converting the island to a breakfast bar and adding a pantry, and installing vinyl plank flooring over existing tiles.
Her urban chic bedroom didn't come that way. It initially included a chair rail with a "funky design" that she had the contractor take out. She knew she wanted an accent wall, but rather than do something heavily patterned, she stuck with a neutral yet custom aesthetic. "I knew I wanted it to be white, I watched tutorials online and went to Home Depot to get the wood. Part of why I did the IG page is I wanted to show that you really can DIY it."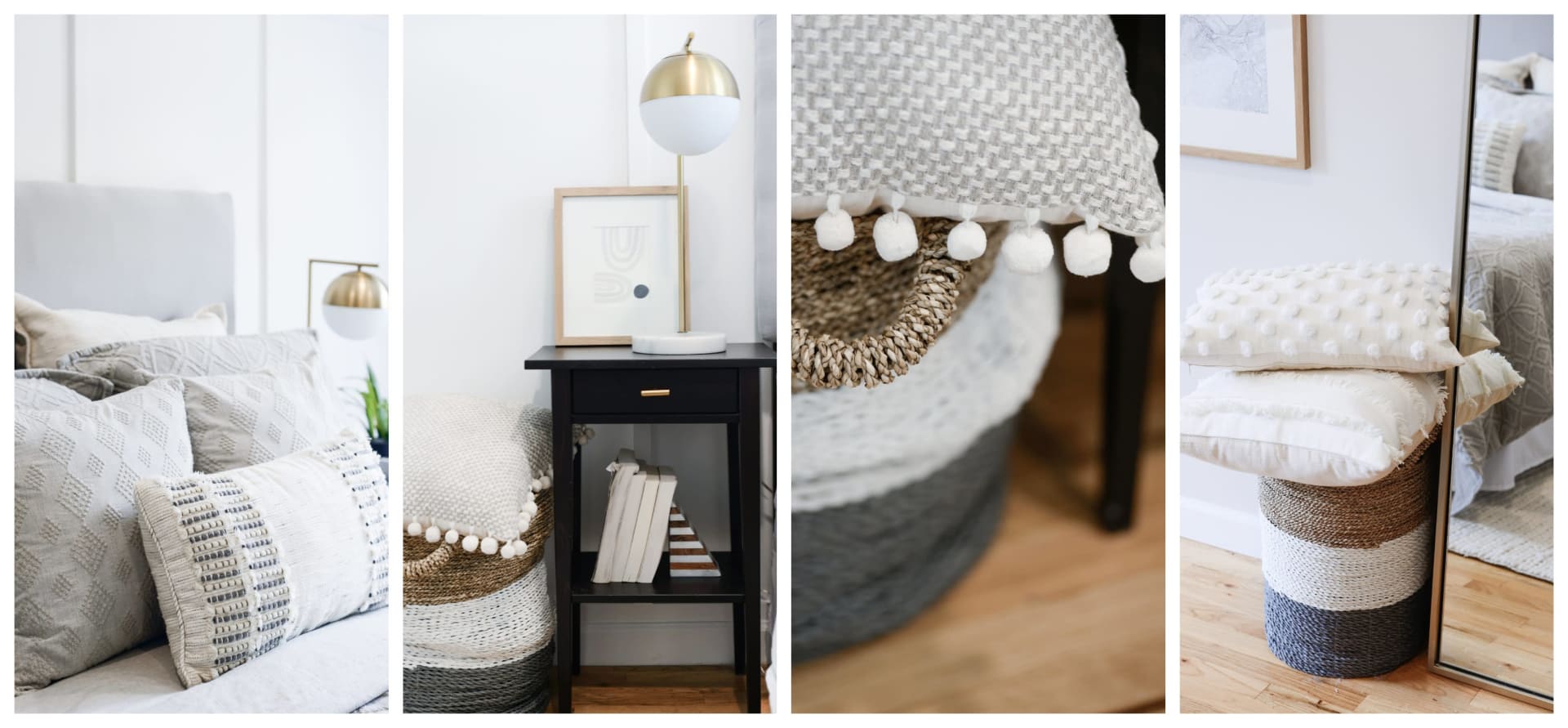 You can see from her page, that Erica loves lux gold touches, neutral shades, and bringing in warmth with wood tones and tying it together through accessories. "I like matte black accents too. I think black is more timeless, but if I have black rods I can't spray paint them gold." As for beloved trends, she revealed she's currently following rug layering and that she loves the white oak trend and Scandinavian vibe, she cited Leclair Decor as a major inspiration with their modern warm styling.
If you're looking for inspiration, and some gorgeous design, follow HomebokenStyle on Instagram.