"I've always had an appreciation for the old homes and all the hand-crafted carpentry work, people used to care about what they did. Carpenters, masons, painters, took pride in their work."
While Andy Thompson was working on Wall Street, he was renovating his Hoboken home and having lots of issues. "I'd come home and the house would be a mess. I thought to myself – there's got to be a better way to do this." In search of a new path, he remembered how he had grown up working with his father on their home and investment properties and decided to start his own general contractor firm. With Dad as his partner they founded
Thompson Fine Home Renovations
(TFHR) to provide Hoboken homeowners with professional, high customer service, and high-touch experience. They found their niche working on older homes.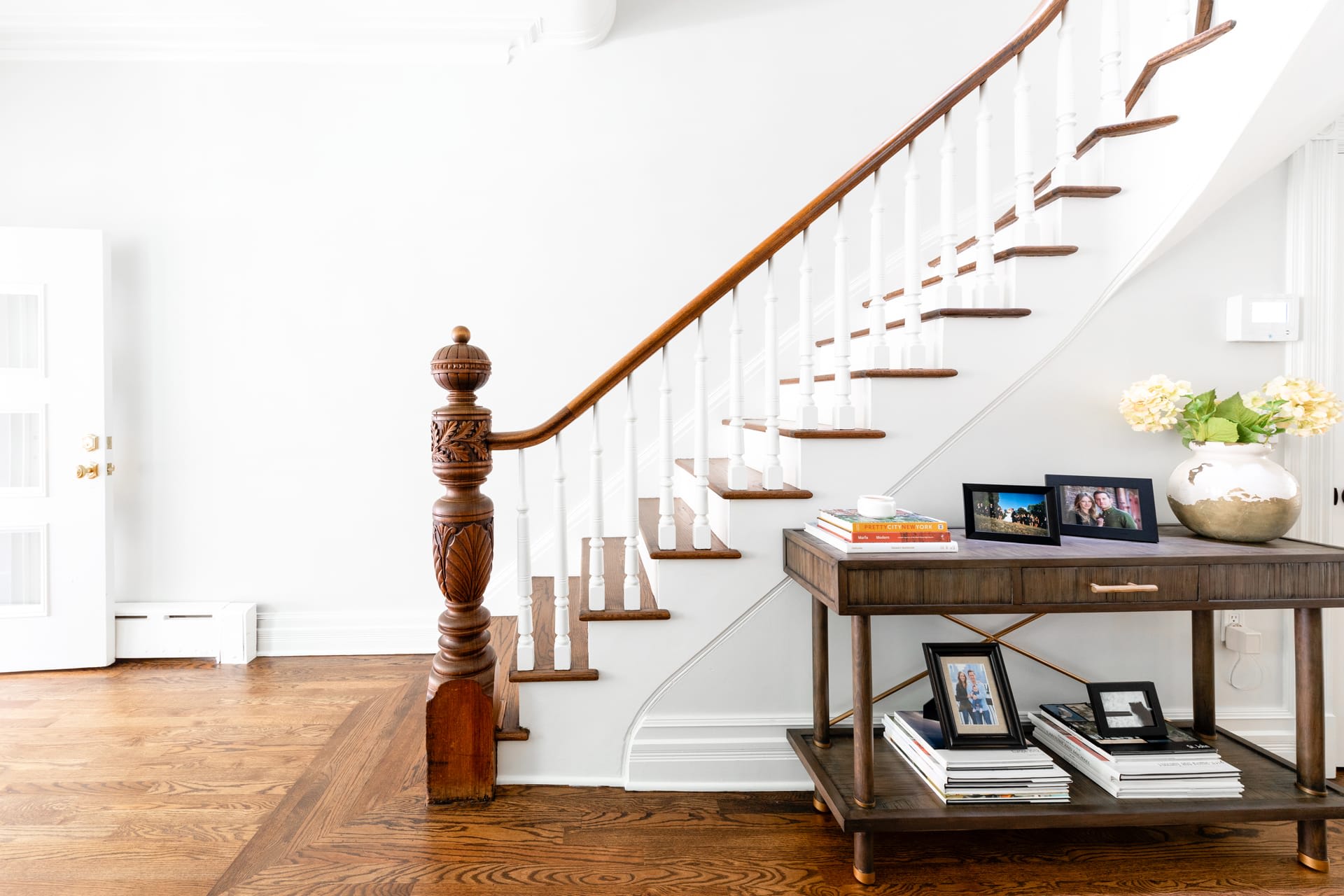 It takes a special skill set to preserve the past while bringing it into the present, and Andy's team has the knowledge to know how to either replicate or restore the period details that often appeal. "I've always had an appreciation for the old homes and all the hand-crafted carpentry work, people used to care about what they did. Carpenters, masons, painters, took pride in their work," he says.
This project at Park Ave is the perfect example. Even though the home had been renovated in the last twenty years, its new homeowners wanted a more modern floor plan.
The TFHR team opened up the top floor, adding a master suite, two closets, bath, and home office. The master bath's double sinks are better suited to a modern lifestyle, but the muted grays and marble fit a classic aesthetic. Converting a shower into a tub on the second floor bath made the second floor bathroom more
kid-friendly
, and combining two closets gave them a nursery.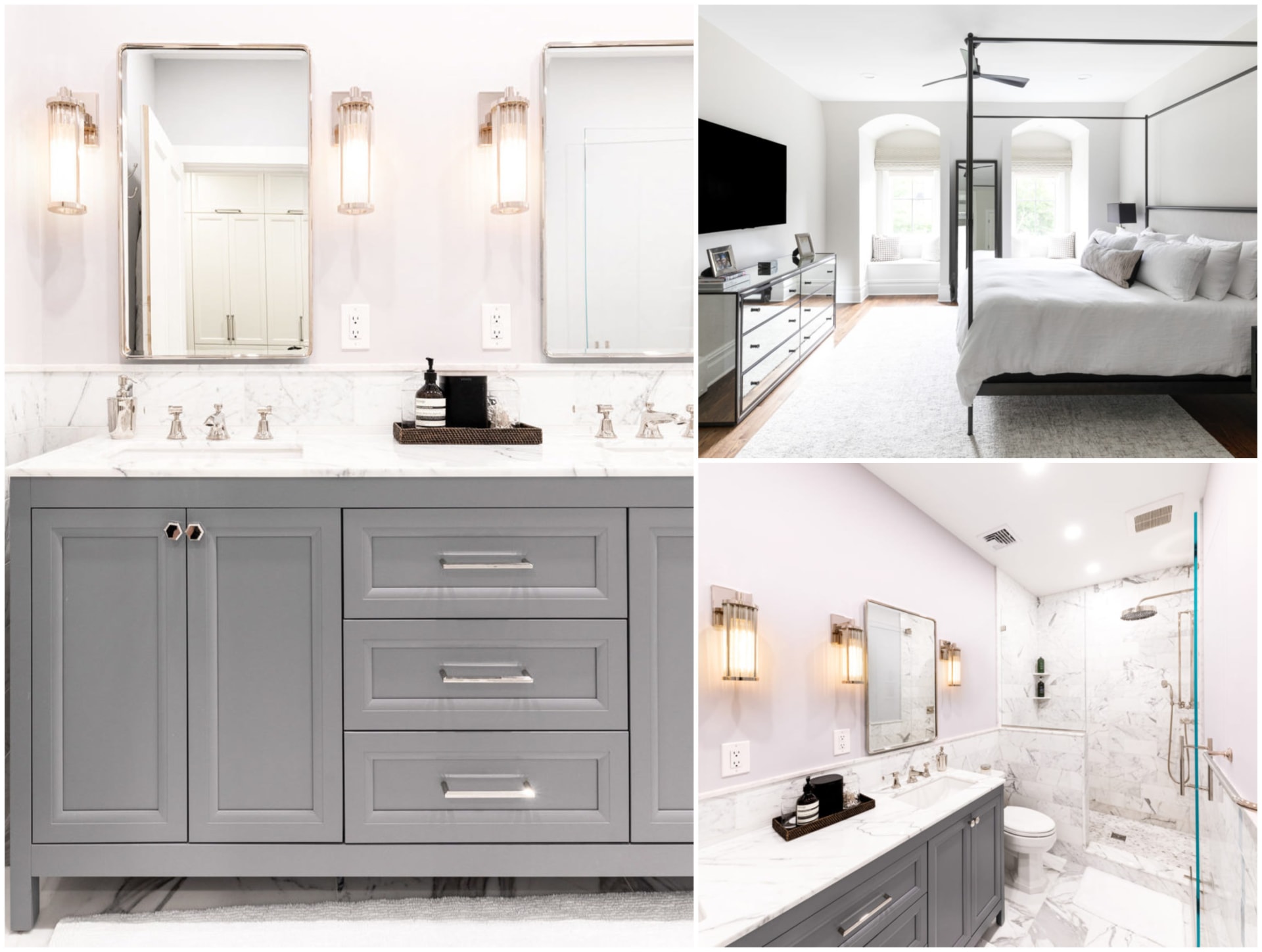 While working on the upstairs, the clients decided that they also wanted to remodel the kitchen. Andy's team kept some of the original cabinetry in this home, dating from 1901, by stripping down, refinishing, and painting it gray. But they fit a wine cooler and storage under the older cabinets, adding a modern touch.
Throughout the home, they preserved all the
woodwork

.
Andy says that "Ninety percent of this old plasterwork and woodwork isn't something you'd just go to Home Depot and buy," so they try to fix or restore everything to preserve a home's original feel. They also refreshed the stairwell with its gorgeous carved newel post and restored all the plaster crown moldings.
This level of detail and care is only possible because they do everything themselves and only subcontract electric, plumbing, and HVAC work. Andy thinks that homeowners find it, "nice to know that we're doing all the work, so there's a lot of care involved."

While they may have specialized in
older homes
, to provide high-touch customer service Andy enlisted the help of modern-day technology. On-site project managers use a cloud-based project management software to give the clients access to schedules with all the specs and a daily log with pictures and descriptions of all the work that's been done. Everyone involved in your project has high standards and a craftsman's mindset.
If you have an older home that needs a refresh, you'll find some great ideas on their Instagram. And, if you're ready to start a project, Andy and his team would love to visit your home.