Hobokenite Erica Detorie gave us a tour of her Grand Street apartment where her family's creativity and personality are on full display. In this eclectic and fun home, simple touches with decor and hacks like wallpaper and interesting lighting make this a standout.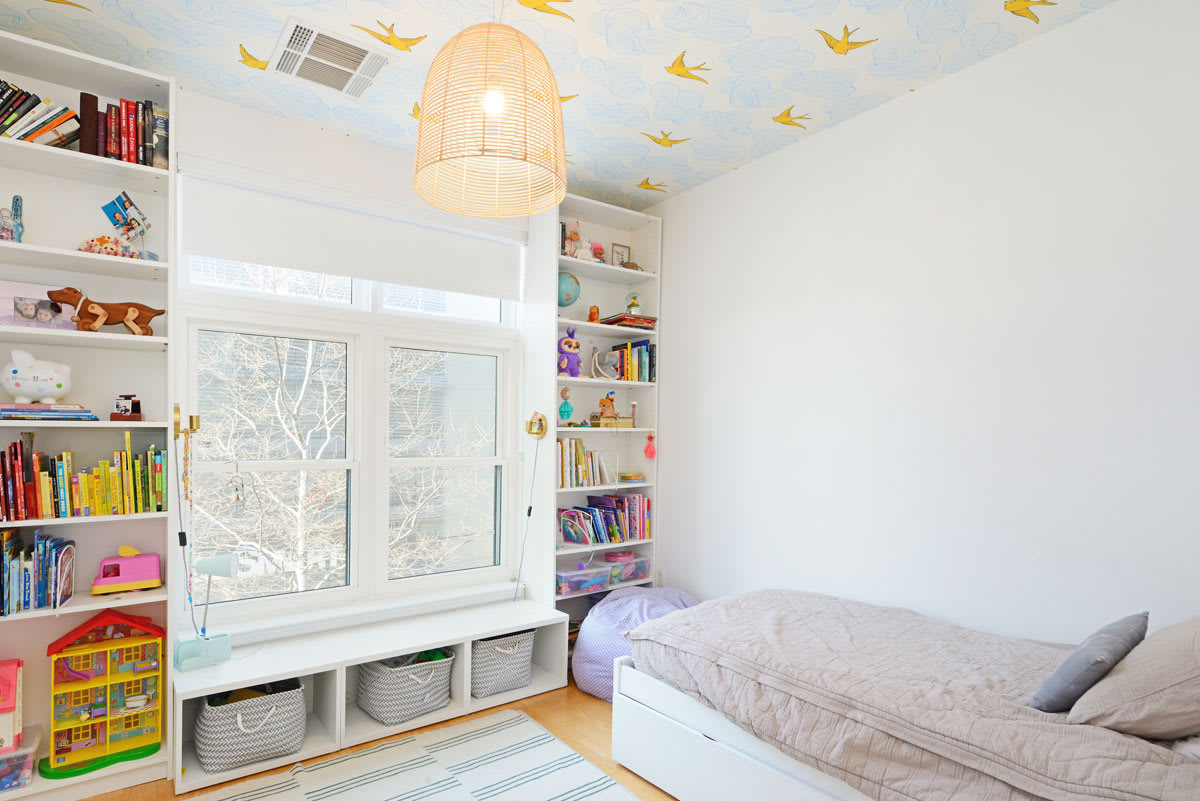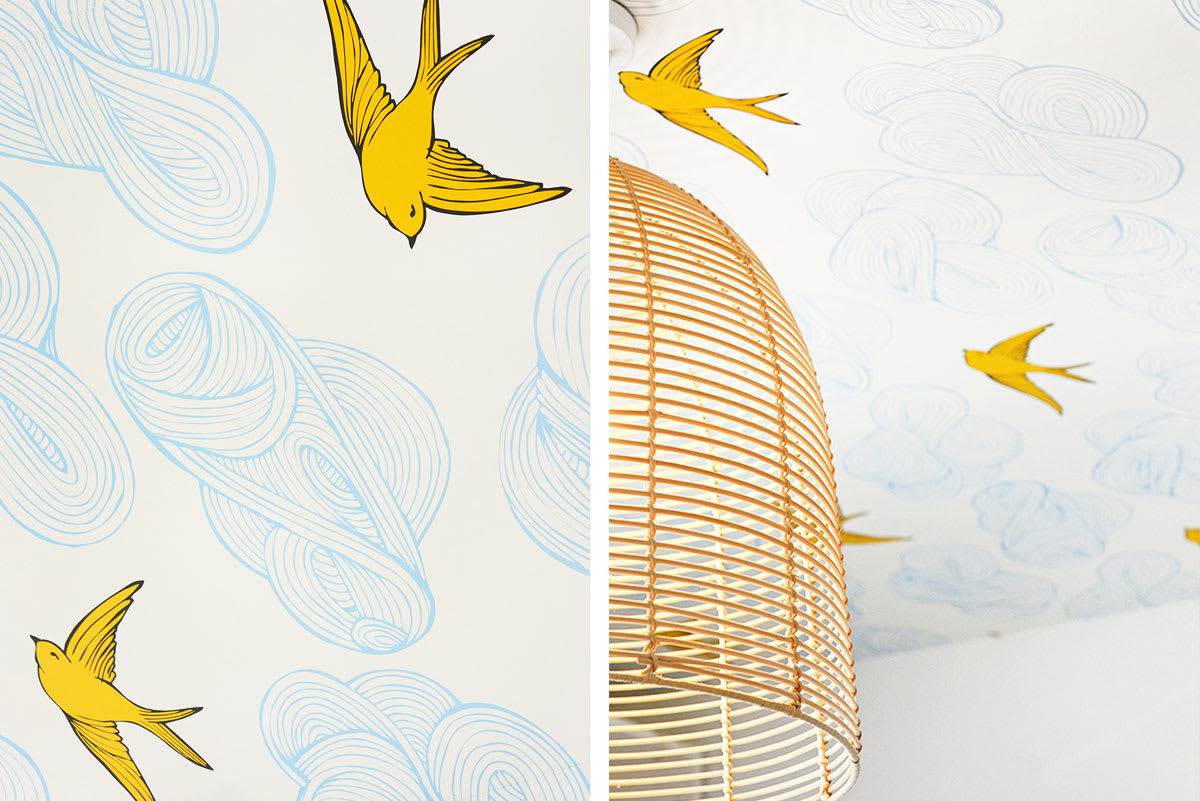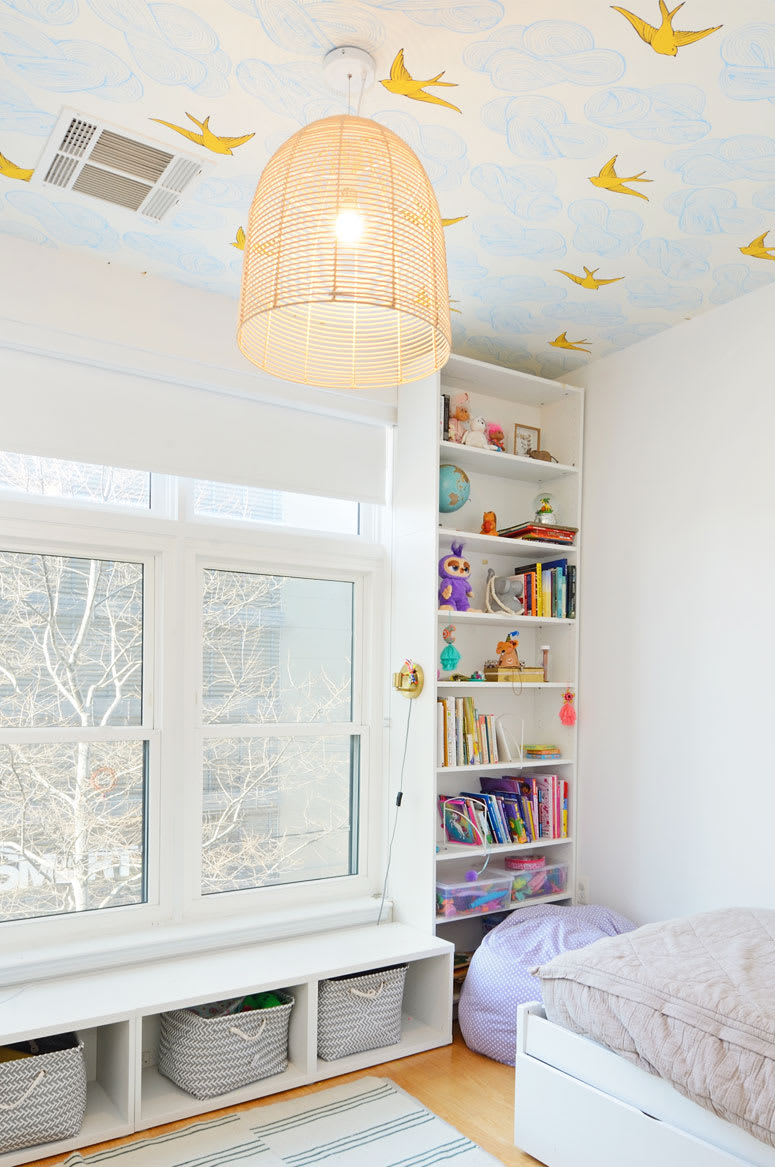 Kids Bedroom
The birdcage-style light fixture paired with the fitting
Hygge and West wallpaper
was inspired by Jenny Komenda Loves, owner of the
Juniper Print Shop
. This print is so lively the walls were kept clean to not compete while the Ikea Billy Bookcases that make the most of these high ceilings.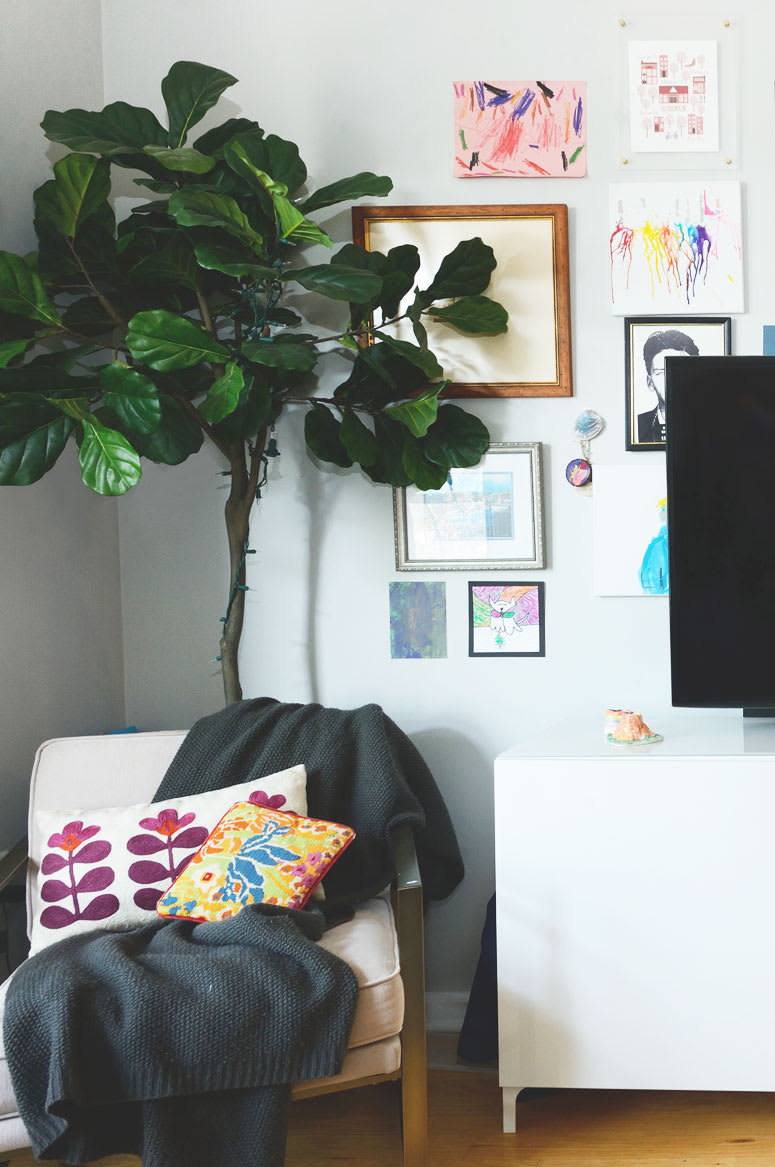 Gallery Wall
The secret to this affecting
gallery wall
is the absence of factory art creating a diverse yet measured balance. Erica's features items from local artists and selections that "mean something to us; art done by our kids, places we've been, individually or together.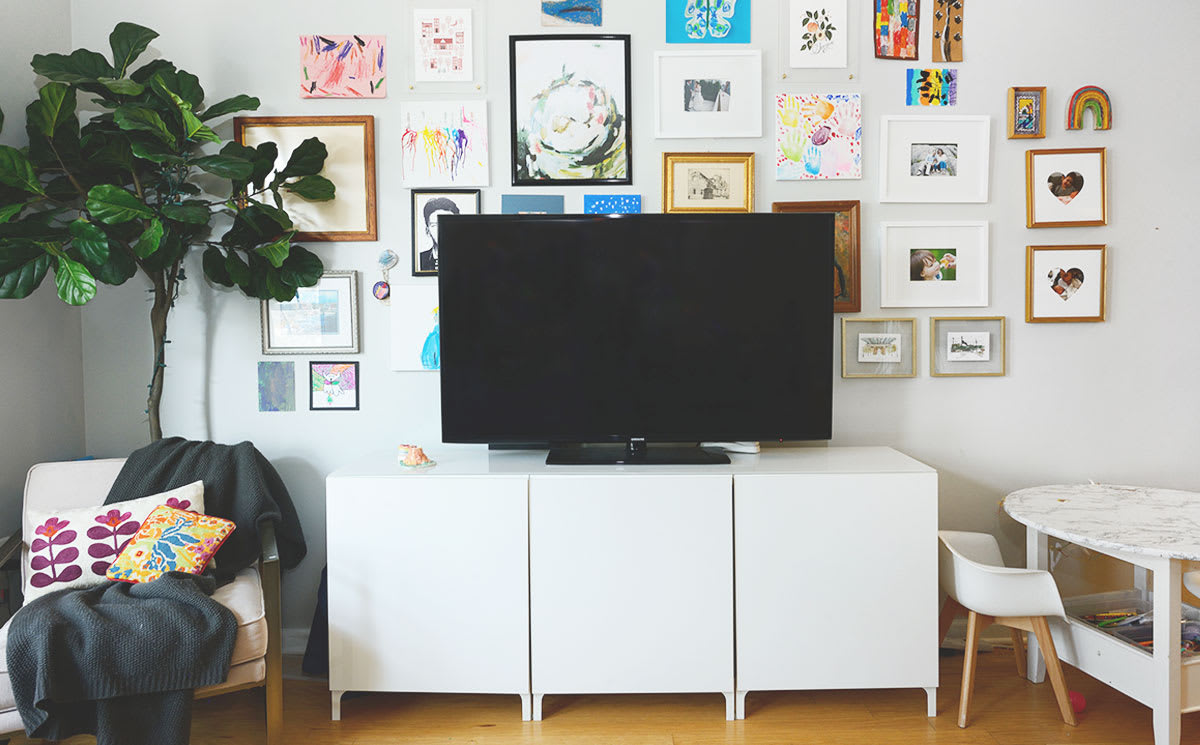 Living Room
The overall design and color scheme are simple, but the decor brings in pops of color and personality. For the best use of space, the nook by the window is used as a small dining area.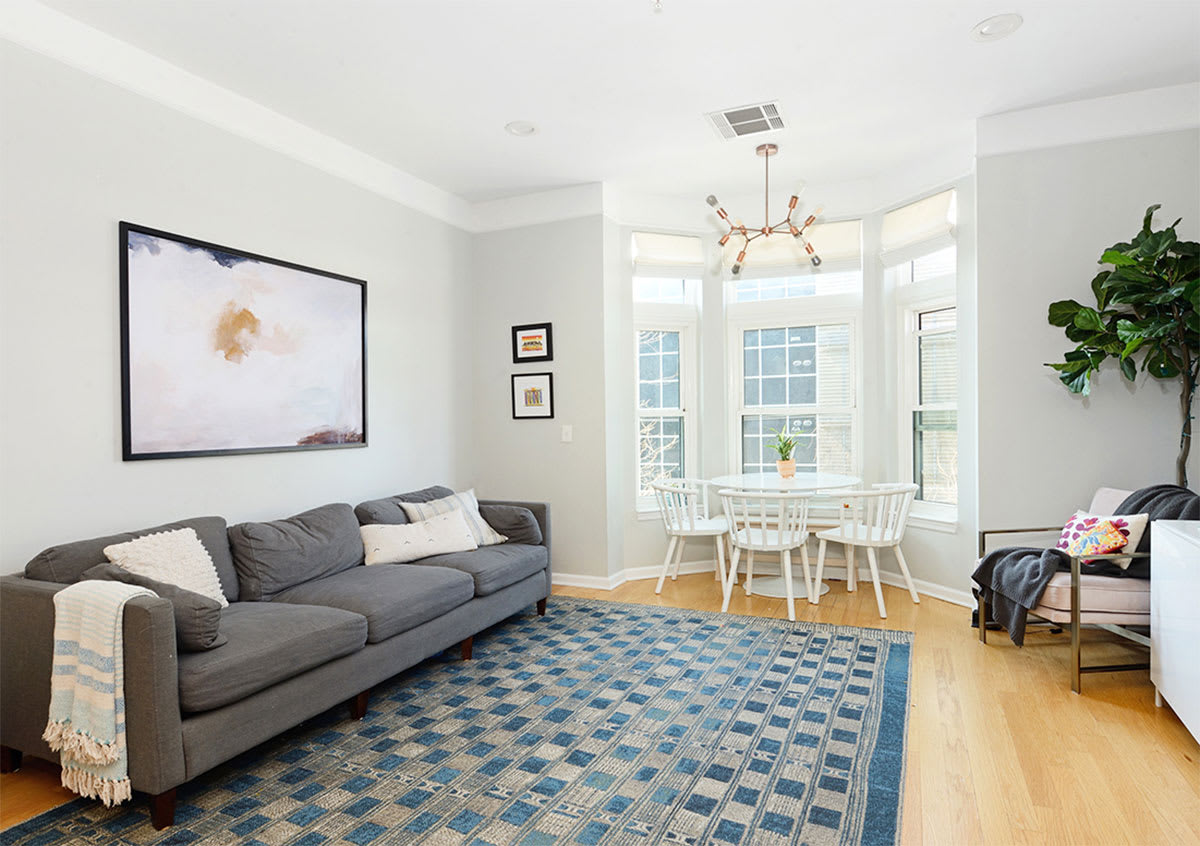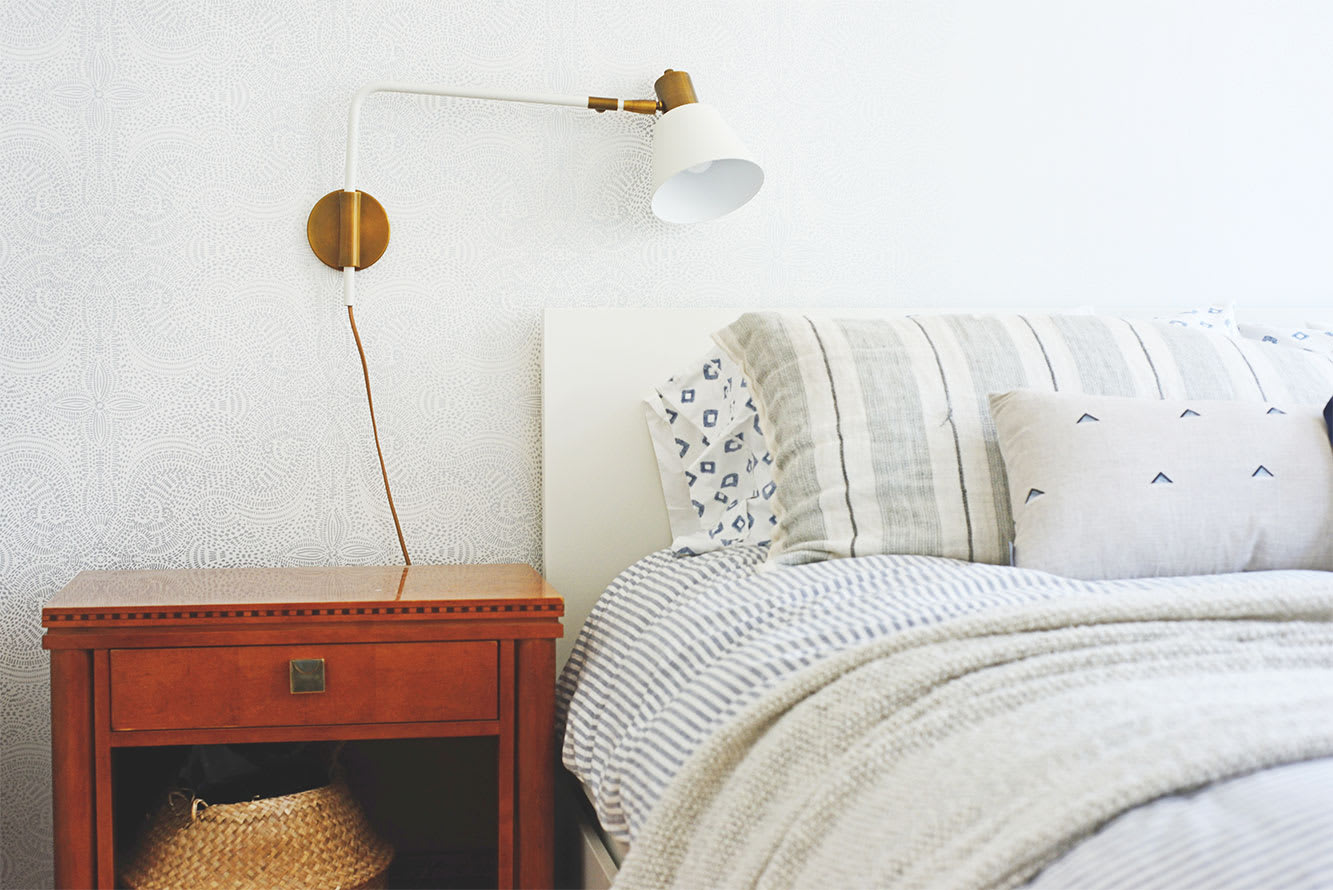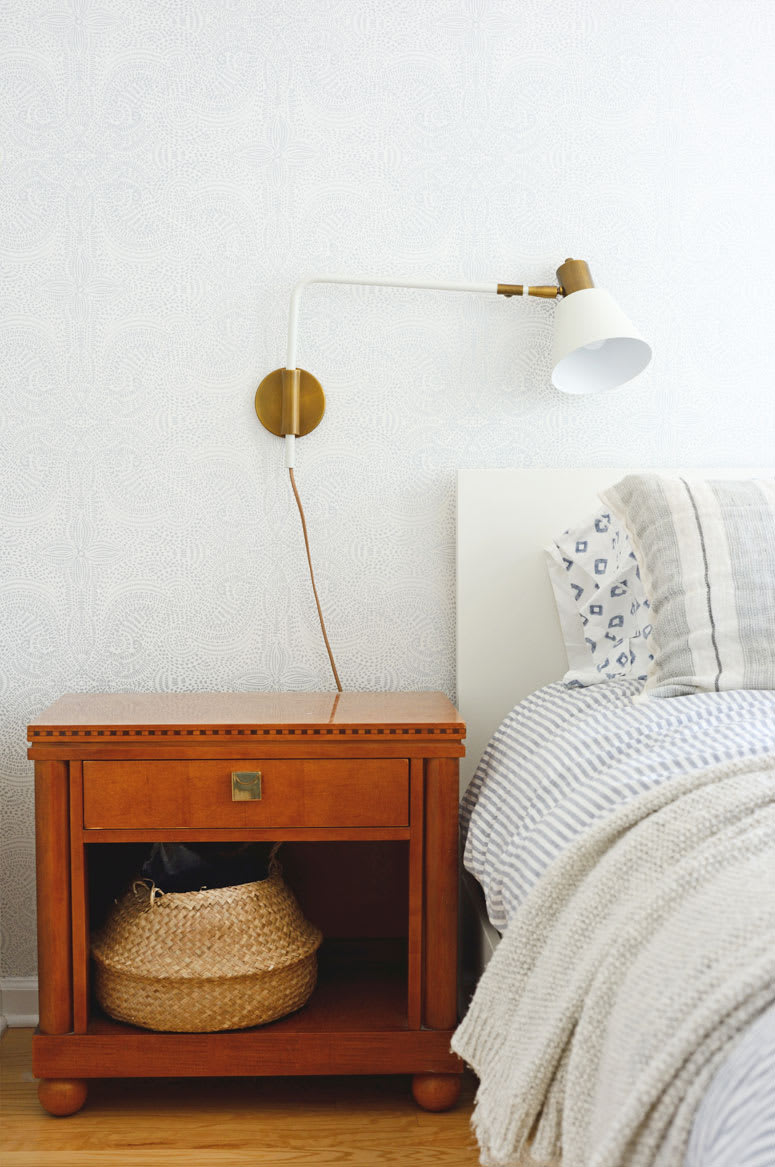 Bedroom
A subtle wallpaper has a calming effect in this light and airy bedroom with simple window treatments and a mix of chic patterned, neutral bedding from West Elm and
Target
. The antique nightstands are a standout that belonged to Erica's grandmother and are beautifully highlighted by the fixtures from
Rejuvenation
.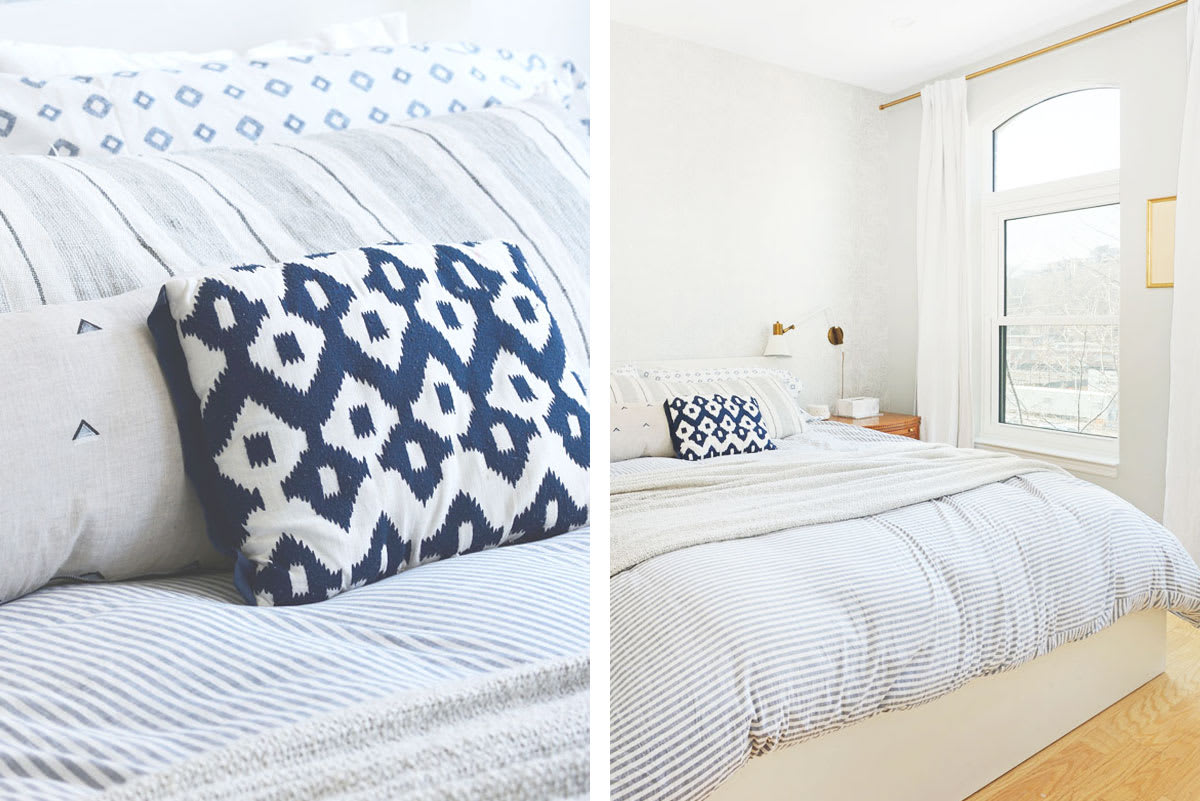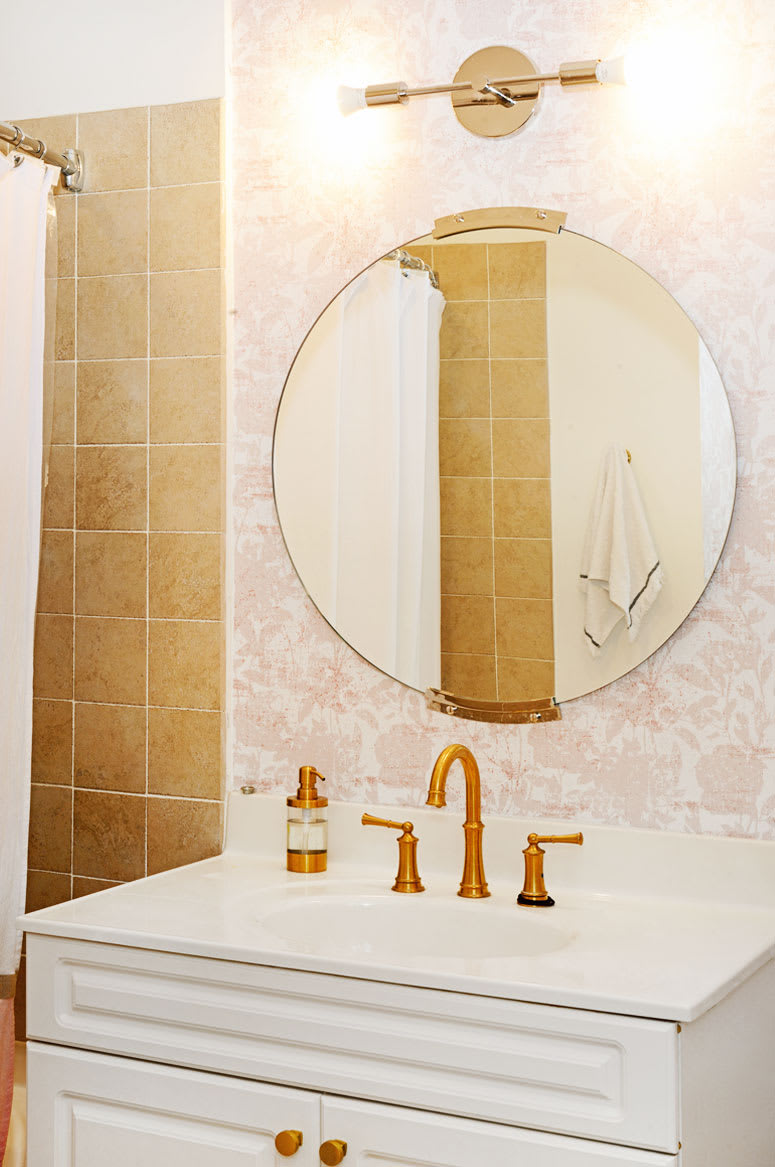 Bathroom
Erica replaced a builder-grade mirror with this beautiful piece from West Elm and added wallpaper and a shower curtain with pink hues that elevate the tiling. Bass hardware leans into the warmth of this inviting color scheme.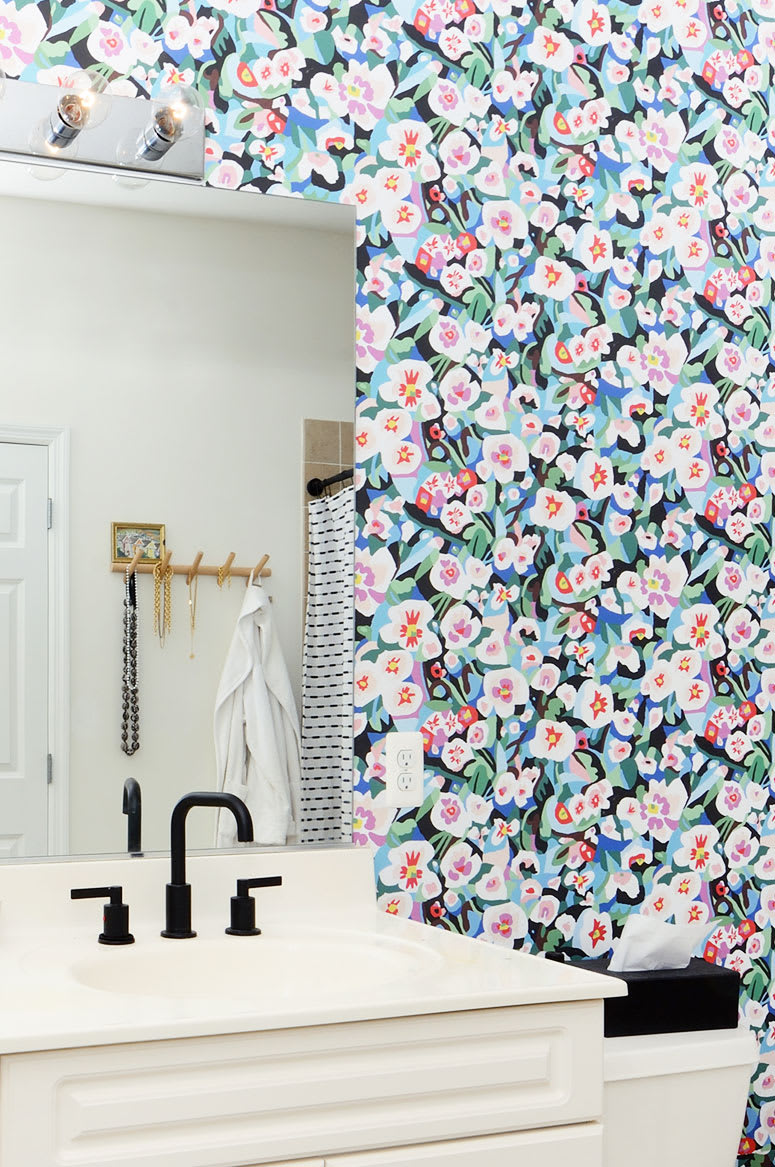 Kids Bathroom
The floral wallpaper from
Chasing Paper
punches up this bathroom and makes it feel fun, bright, and meant for kids. The addition of a tension rod and a patterned shower curtain masks the outdated shower door avoiding costly renovations.